21 Bridges

(2019)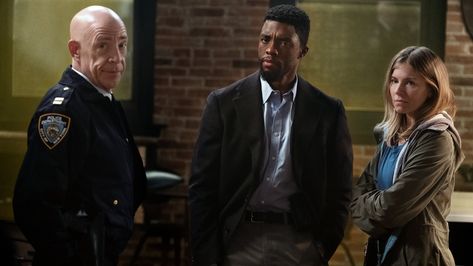 Watched this one a few weeks ago, but didn't write about it because there didn't seem much to say - it's a solid and unremarkable NYC cop thriller in the vein of
16 Blocks
,
The Taking of Pelham 123
, and goodness knows how many others. Alas, it's now rather more notable as one of Chadwick Boseman's starring roles in his too-short career. The cast is solid, with a cameo from
DS9
's Dr. Bashir and a standout supporting performance from Stephan James, and Boseman himself is of course a commanding presence at all times.
Grade:
B