08-19-2020, 02:46 PM (This post was last modified: 09-16-2020, 06:20 PM by Gaith. Edited 1 time in total.)
Jexi

(2019)
(US Amazon Prime + 7-day Showtime trial)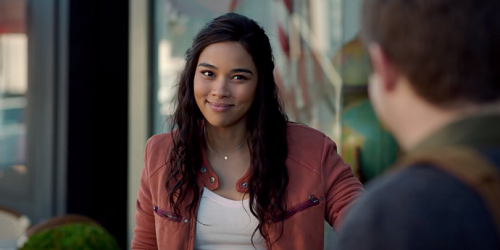 (
Her
x
Weird Science
x
Fatal Attraction
) /
The Hangover
's screenwriters  =
Jexi
There's a lot going for
Jexi
. It's short (84 minutes!), Adam DeVine is a charming comedic lead, former Storm 2.0 Alexandra Shipp is luminous, Michael Peña makes
everything
better, and there's a good deal of genuine San Francisco photography. What's more, the premise of a foul-mouthed, possibly psychotic female-voiced AI life/dating coach is both irresistible and rife with comedic possibilities.
Alas, all of these strengths are ultimately in service of yet another paean to cishet white male mediocrity. Once again, we get the fetid cinematic trope of a beautiful, intelligent, younger and more accomplished love interest falling immediately for the protagonist for no reason. (Trust me, as a 30-something San Franciscan myself, dating here is
not
that easy.) Once again, we get a Hollywood movie patting itself on the back for taking (admittedly funny) digs at the superficiality of Buzzfeed/Internet culture, while offering absolutely nothing beyond platitudes as an alternative. Had the writers bothered/been allowed to say anything challenging, as well as chosen a specific angle for the phone AI to take rather than have it bounce around all over the place, for no explained reason whatsoever, they
could
have made something great.
As is, the movie easily passed Dr. Kermode's six-laugh test in its first act alone, and though the middle section sags a bit, the third act has plenty of laughs, also. Like
CHiPs
, it got a critical evisceration, but, while definitely flawed, it's also pretty damn funny. If the premise intrigues, and you enjoyed DeVine in the
Pitch Perfect
movies, it's worth a try.
Grade:
B-