All About Steve

(2009)
(US Amazon Prime with free Starz 7-day trial)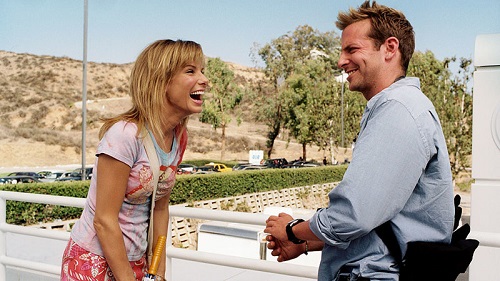 I've been curious to see this movie since
The AV Club
's Nathan Rabin gave it
a scathing "F" review
upon its 2009 release, and nearly bought a used Blu-ray for $3 at my last trip to Amoeba Records in the Before Times based on said curiosity alone. Unlike enduring punch lines such as
Battlefield Earth
and
The Room
(neither of which I've seen, to be fair),
All About Steve
has been largely forgotten, which is kind of a shame, because this flick is
bananas
.
B
-
a
-
n
-
a
-
n
-
a
-
s
. As Rabin put it, "
Steve
had the potential to be a sly deconstruction of romantic comedies, which have long posited stalker-type behavior as adorable, but the film isn't interested in clever meta-commentary. It's ultimately neither romantic comedy nor anti-romantic comedy, wandering so far off course that it's hard to tell exactly what it is."
The movie's absolutely bonkers and baffling elements are duly chronicled in a
How Did This Get Made
podcast episode available on YouTube, but if the notion of a quasi-rom-com featuring Sandra Bullock acting completely and genuinely insane piques your interest, it's best to watch this sucker cold. Are there cringey and regressive jokes about gay men and Black people, not to mention hints at neurological atypical-ness? Oh, yes, indeed. The movie is horrendously unfunny, but I laughed
at
it quite a bit in awed disbelief. Bullock is swinging for the fences here, with the bat slipping out of her hands, and smacking little children in the bleachers in the face, requiring stitches from the hospital. (Bullock accepted her Worst Actress Razzie in person.) It's a
bona fide
disaster that keeps its momentum up until the glorious, awful end. And, as such, it may be just the right medicine for our international pandemic nightmare.
Grade:
D-
Enjoyment level:
very high 
Concluding thoughts...
Devil in a Blue Dress

(1995)
(US Amazon Prime with free Starz 7-day trial)
False advertising! There is indeed a lovely lady in a blue dress, but she's not a devil. Hell, though this is a noir - a Black noir, at that - she isn't even a
femme fatale
. That said, the movie is pretty solid. Don Cheadle steals every scene he's in, and Denzel is good as always.
Grade:
B