07-19-2020, 06:41 PM (This post was last modified: 07-19-2020, 06:43 PM by Gaith. Edited 2 times in total.)
The Mask of Zorro

(1998)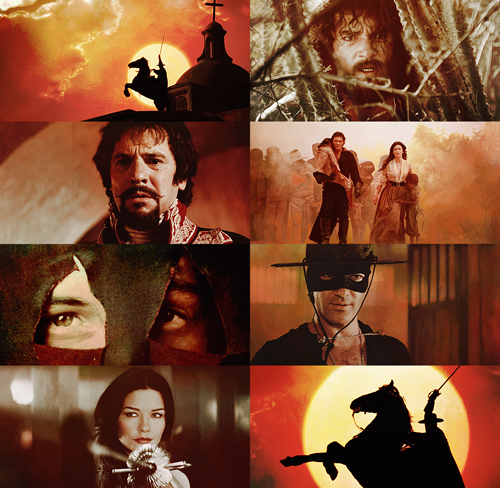 Hombres, amigos, caballeros... this is a perfect film. Oh, sure, there are at least half a dozen plot holes one could nitpick, foremost among them just why the legendary badass Don Diego de la Vega let himself rot in a prison for 20 years (to atone for his wife's death?), and how Alejandro learned to dance, but to
gripe
about such things would be the epitome of churlishness.
The Mask of Zorro
looks spectacular, with awesome cinematography, lots of subtle focus shifts, some of the most enthusiastic extras ever, truly badass stunts, and it
sounds
amazing, too, thanks to James Horner's epic score. There's a horseback chase sequence that adds nothing whatsoever to the plot and could absolutely have been cut, but it's so thrilling one instinctively understands why it was made in the first place. (It's tempting to say the movie is so great it leaves nowhere good for a follow-up to go, which explains why the eventual sequel is, er,
the way it is
, but that's a cop-out; they
could
indeed have found something better - I myself nominate Zorro vs. a werewolf.)
Small detail: most, if not all, streaming versions omit the
introductory text screen
, so be sure to read it beforehand unless you're watching it on disc.
Grade:
A+
. It's high time the caped fox returns to the big screen!