06-19-2019, 01:23 PM (This post was last modified: 08-24-2020, 01:41 PM by Gaith. Edited 1 time in total.)
Chappaquiddick

(2017)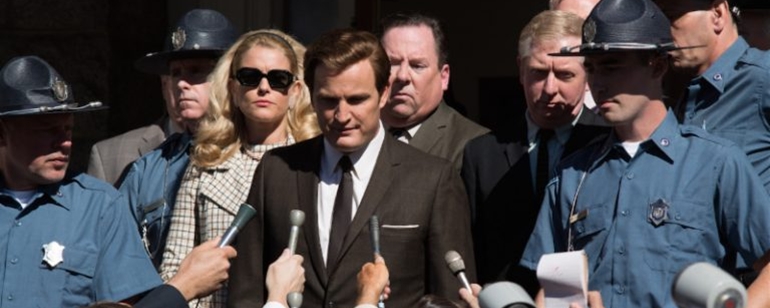 If you've seen
Thirteen Days
, a story about John F. Kennedy at his prime, and maybe
Parkland
and/or
JFK
(but not
Jackie
, because
eff

that

movie
), and then
Bobby
, about the night Robert Kennedy was killed, then you might as well check out
Chappaquiddick
,
currently on US Netflix
, about the night a Kennedy circle staffer died in a tragic accident, and how Teddy's poor response doomed a possible 1972 presidential campaign against incumbent Richard Nixon (as seen in the films
The Post
,
All the President's Men
,
Nixon
... well, you get the idea).
This is a great-looking, well-made, and strongly acted portrait of a fraught few days. Ed Helms is particularly good as the conscience of the group (in an ironic echo of the
Hangover
films), Clancy Brown makes a strong impression (as always) as Robert McNamara, and Bruce Dern is downright terrifying as the stroke-disabled, nearly mute patriarch Joe Kennedy Sr.
Definitely worth a watch for history buffs and fans of small movies about a process or specific event. An elite team quickly assembled to spin the tragedy, and to ward off a possible manslaughter charge, but there was no fighting the bare facts or core reality on this one: Ted hadn't done anything worthy of criminal charges against a sitting Senator and member of the legendary Kennedy clan, at least not by the standards of the time, but he also utterly failed to preserve his presidential potential. So, we got Nixon... again. Sigh.
B+