08-12-2018, 03:26 AM (This post was last modified: 08-12-2018, 03:28 AM by Gaith. Edited 1 time in total.)
The Kingdom

(2007)
(US Netflix streaming)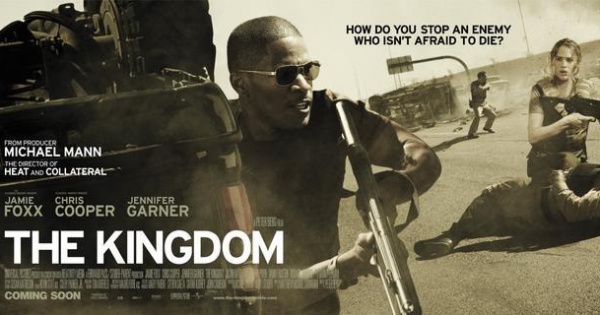 Quick, what's the best Middle Eastern terrorism movie featuring Kyle Chandler? Well, besides
Argo
. No, it's not
Zero Dark Thirty
. It's this one.
... Hey, remember when
Collateral
hit, and Jamie Foxx suddenly seemed like the next major action star? Aside from
Django Unchained
, his filmography since has been underwhelming relative to said promise. Anyhow, I'm just now catching up with Peter Berg's
The Kingdom
, a 2007 action thriller that imagines what the so-called War on Terror might have been like had
smart
people been calling the shots for a changet. In '07, that was a fantasy; in '18, it's a nostalgic memory. The movie itself is a lean, effective actioner that showcases Foxx at his best, and does an admirable job portraying the nuances of US-Saudi Arabian relations, which, eleven years on, are as relevant as ever.
The Kingdom
may be fiction, but, unlike
Zero Dark Thirty
, it tells a coherent story. Nor does it transcend the action genre as
Sicario
does, but it gets the job done, and deserves at least one watch.
B+