Split
(2017)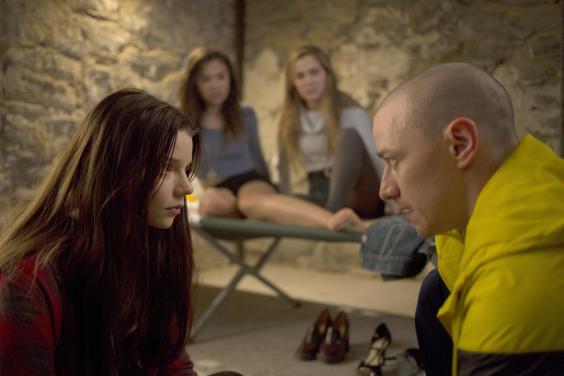 Anya Taylor-Joy is great and James McAvoy is excellent in this freaky thriller from M. Knight Shyamalan, the only of his movies I've seen apart from
The Sixth Sense
. Unlike
10 Cloverfield Lane
, which was well-made but caused me to bail from boredom halfway through, I was with this underground confinement flick all the way. Guess I'll have to watch that
other
Shyamalan movie now.
A-
Black Mirror
: "San Junipero" (2016, US Netflix Instant)
[Image: San-Junipero-Body-Image-2-10202016.jpg]
Two women meet awkwardly in a 1987 Southern California nightclub, then take turns pursuing each other in ways that might be called borderline harassment were the pursuer of the moment male. A love story ensues. This was my first
Black Mirror
; I'd read it was the most hopeful and best, so, not being much interested in the bleaker stuff I'd heard about the show, I gave it a stream, and found it thoroughly okay. At 61 minutes, it's not quite a short film, but it doesn't quite have the depth of a feature-length movie, either. I'm glad Netflix can be a platform in which episodes are exactly as long as the creators want them to be, but in the end, the story at hand just felt a bit low on stakes. I think I'll give the others a pass.
Episode grade:
B