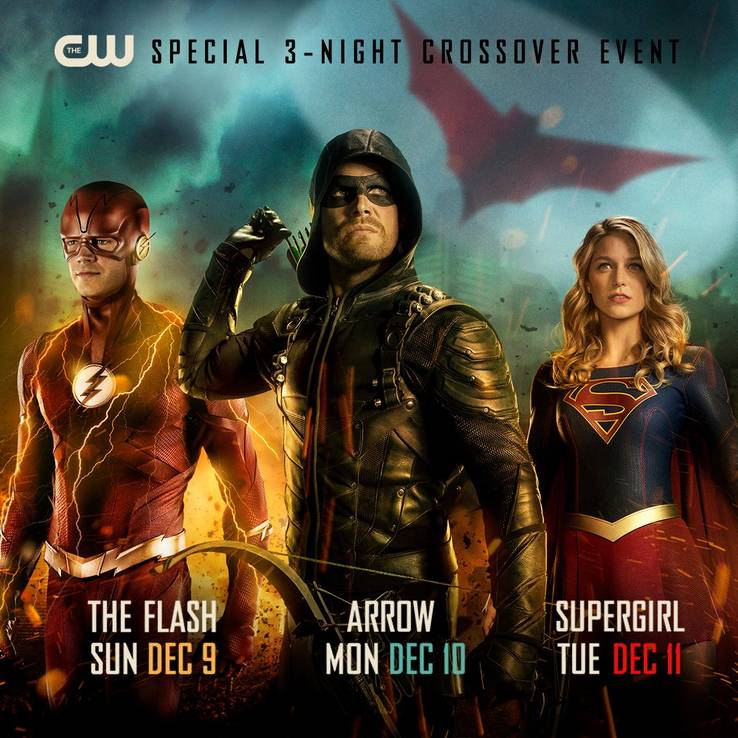 The dates are set for the annual crossover event.
Interestingly, it appears Flash and Supergirl have swapped scheduled nights for the event.  My speculation:  I am guessing, as I don't think it has been confirmed yet, Batwoman will be based on Supergirl's Earth-38, thus Supergirl will have more significant role to play in this storyline compared to the previous two crossovers.  It would open the door to further team-ups between SG and BW, setting up the classic World's Finest dynamic.
In other news, Babylon 5's
Bruce Boxlietner
has replaced the previously announced Brent Spiner.  He will be playing the U.S. Vice President. We know the anti-alien movement will be a major story element this season, so hopefully, we will see a return of Lynda Carter  as the U.S. President and wrap up her storyline from season two?
"... let's go exploring!" -- CALVIN.